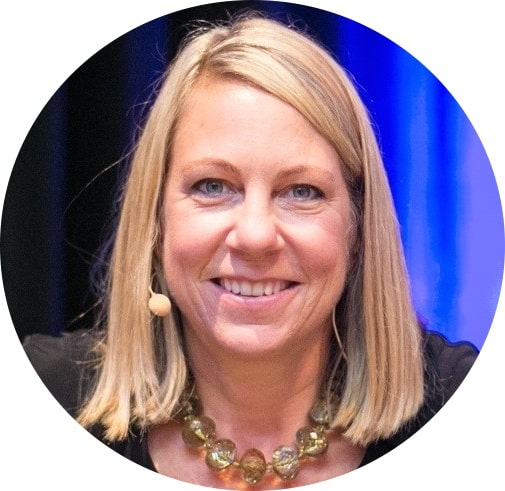 Founder of The Child Care Success Company™
Kris Murray is the President and Founder of The Child Care Success Company and is America's leading child care business expert. her mission is to help child care owners and directors become more successful and profitable through proven cutting-edge marketing techniques and a unique approach to running a child care business.  Kris founded CCSC in 2008 when the economy was starting to tank and the enrollment of her children's preschool was down significantly. They were about half full, desperate, and in need of answers. Taking her marketing knowledge and combining it with her "mom hat" she was able to create a system for my very first client (TLC Academy in Hudson, Ohio) that worked to grow their enrollment by about 55 children in 11 months. Together, they doubled their enrollment by putting proven but little-known marketing strategies into place. Today, they remain nearly full and have a waiting list for some rooms.
Kris took that success story and ran with it, turning it into a marketing system and toolkit for the child care business owner. Spreading the word through speaking engagements at state and national child care conferences, as well as online media and training webinars for partners and associations in the early childhood field, Kris began being sought out by child care owners. She made a commitment to dedicate the rest of her professional life to helping as many child care business owners, directors, and managers as she can with their enrollment, revenue, staff issues, time management, goal-setting, mindset, systems, and more. The biggest driver for Kris is when she is able to provide her clients with massive insight or clarity on how to fix a business challenge and they are inspired to take action to get results.
Kris believes that the child care industry is too high-risk and high-stress for its workers to not be compensated well for the work that they do. She believes transforming the minds of child care owners to have a positive mindset and live with daily gratitude rather than having a fear-based approach to life is a key ingredient to running a healthy, successful business. She is determined to help child care owners start leading happier, less stressful lives, and help them create an opportunity to make a good living through the amazing work that they do. 
In 2017, Kris launched and became the host of her podcast, Child Care Rockstar™ Radio. In every episode, she sits down with early childhood leaders and experts to conduct interviews that she hopes will inspire listeners and fellow ECE leaders to get to their next level of success. Episodes can be found on Apple and Google Podcasts, and full video interviews can be found on YouTube. 
Continuing to see a greater demand from ECE businesses in need of help with their digital marketing efforts, in 2018 Kris co-founded, alongside her business partner Bruce Spurr, the first-ever digital marketing agency that 100% dedicated to the child care industry. Through their services offered, Grow Your Center works to help ECE businesses get fully enrolled by having a website that stands out among their competition, growing their reputation through social media, and appearing on the first page of Google search results. 
Kris Murray is also the author of five books that have helped thousands of owners and leaders become more effective with their marketing and enrollment-building. All 5-star books, Rock Star Stories,  The Ultimate Child Care Marketing Guide and The 77 Best Strategies to Grow Your Early Childhood Program, are available on Amazon. She is also the co-author of The Happiness Guide for Early Childhood Educators: Secrets to Living Your Best Life In and Out of the Classroom alongside Brian Duprey.
Kris has been featured in Entrepreneur Magazine, INC Magazine, Newsweek, USA Today, Child Care Exchange, PBS Radio, and is proud to have received the Moving America Forward in 2016 for the impact she has made on the industry.
Most recently, for two consecutive years, Kris has been honored to have The Child Care Success Company™ be ranked and recognized as one of the Inc. 5000 Fastest-Growing Private Companies in America. In 2020, CCSC was ranked No. 3,764, and in 2021 the company was ranked as No. 3,069 and demonstrated 123% revenue growth in three years. 
Born and raised in Cleveland, Ohio, Kris now resides in the mountains of Colorado with her family, including her two children Owen and Maeve, and their rescued Labrador retriever Simba. Kris loves all the outdoor activities Colorado has to offer, her favorite sport being downhill skiing, and taking time to travel to cross destinations off of her bucket list.