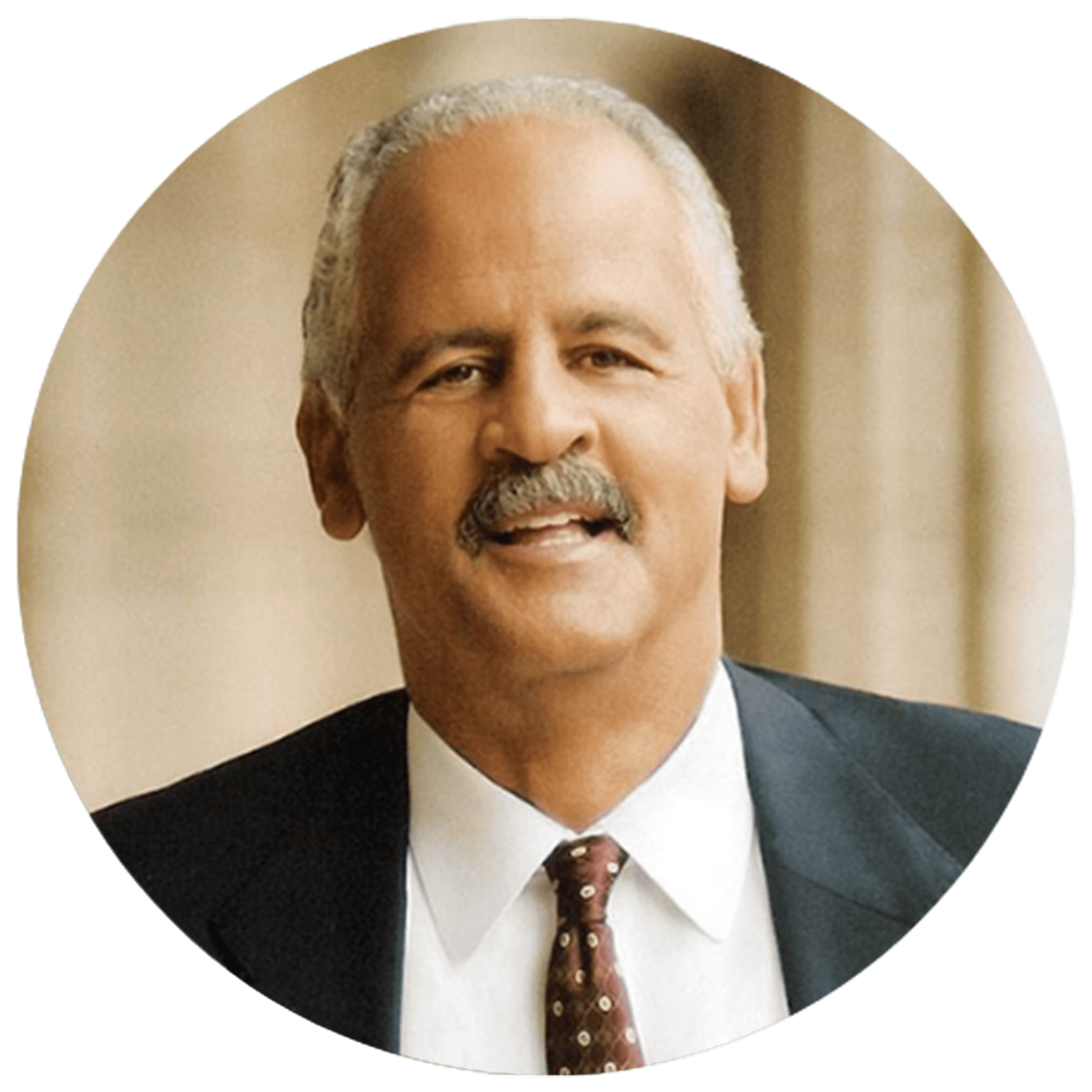 International Speaker, Author, Educator and Entrepreneur
Stedman Graham is an international speaker, author, educator and entrepreneur known for his powerful Identity Leadership programs based on the philosophy that our ability to succeed is linked to a deep understanding of our unique identity—who we truly are. As chairman and CEO of S. Graham & Associates and an expert in marketing, leadership and personal development, he speaks to corporations, government organizations, colleges, universities, community groups and professional organizations worldwide, and his unique Nine-Step Success Process™ has helped tens of thousands totally transform their lives.
Graham has authored eleven books, including two New York Times bestsellers, You Can Make It Happen: A Nine-Step Plan for Success and Teens Can Make It Happen: Nine Steps to Success. His latest release, Identity: Your Passport to Success, was a Wall Street Journal bestseller.
Commitment to education and lifelong learning is central to Graham's philosophy. He has served as an adjunct professor or guest lecturer at Northwestern, Harvard, Wharton, University of Chicago, the University of Illinois-Chicago, National University, Highpoint, Howard, Temple, Morehouse, and Pepperdine universities, to name a few.
As a veteran of the United States Army, Mr. Graham has proudly served our active military veterans and their families through programs at Fort Bragg, Fort Hood, Fort Bliss, Fort Jackson, NATO, the Military Child Education Coalition, and internationally at Landstuhl, Germany, and the US Military Community in Rotterdam, Holland.
A proud native of Whitesboro, New Jersey, Graham has demonstrated an enduring pledge to youth and community. His Teens Can Make It Happen Program has been utilized in numerous middle and high school in the US and abroad, providing positive growth for our leaders of tomorrow, as well as their parents and teachers.
With dedication to community development, Graham is the founder of the Concerned Citizens of Whitesboro and Concerned Citizens of Lake Waccamaw, NC, and a co-founder of The Community Alliance for Youth Success. He is an ongoing contributor to the Cleveland Foundation Tru2U Project, educating youth and their mentors, and to the organization MaDi, through which he provides Identity Leadership education to thousands of refugees who are integrating into new communities and cultures.
Stedman Graham holds a Bachelor's degree in Social Work from Hardin-Simmons University, a Master's degree in Education from Ball State University, and an honorary doctorate in Humanities from Coker College.